Election News from Weber County
1/31/2022
Hello Residents,
This is a mid-term election year. Weber County is already hard at work for you. Here is an update on information you will need to know for the primary election in June, 2022.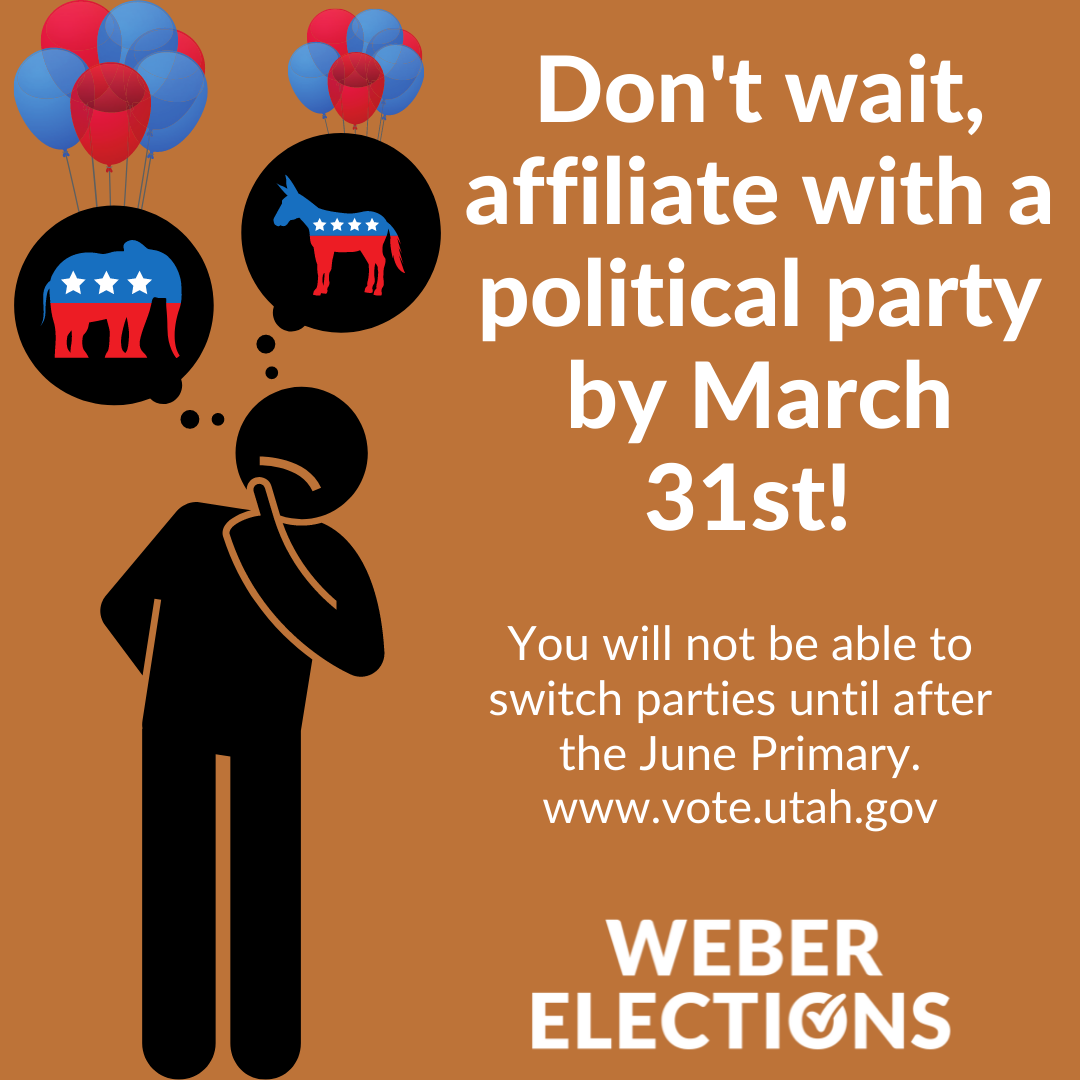 Make sure you get the political party's ballot that is right for you.
Utah has five political parties, (if needed) primary elections will be held in June to narrow down their candidates for the November General Election. You can only vote in one primary.
What you need to know:
The Constitution, Liberation and Republican parties require you to be a member to vote in their primary election.
To receive the Democratic or United Utah ballot you need to notify the elections office or update your registration online.
What you need to do:
Look for an affiliation letter in March from the county elections office
OR
Update online at: www.vote.utah.gov
Deadline:
You may not switch parties between April 1, 2022 – June 29, 2022 Utah code 20A-2-107(2)(f)
Make your decision by 5pm March 31st, 2022
Questions:
Contact: email elections@weberelections.gov
Phone 801-399-8034.