July 4th Fun Run!
6/7/2022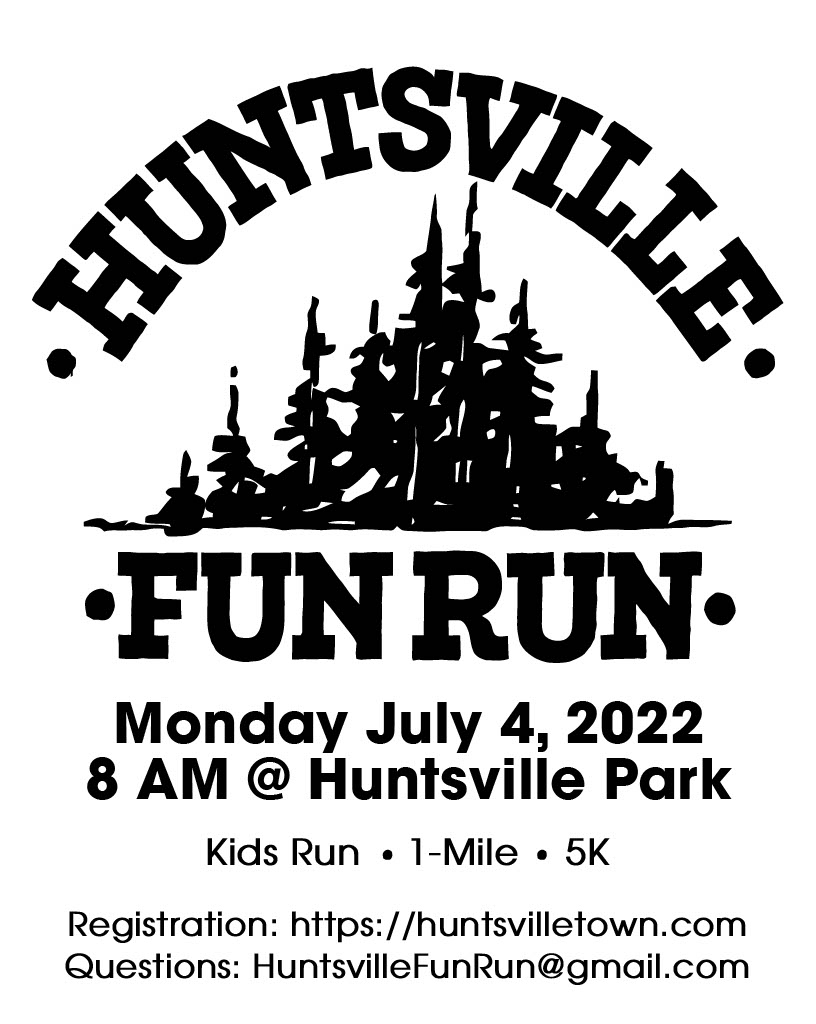 Huntsville Family Fun Run 2022
The Huntsville Family Fun Run will take place on July 4, 2022 at the Huntsville Park at 8 AM. Please be there at least 15 minutes early to check in!
To Register
Click here
There will be three races—one for kids 8 and under that goes around the perimeter of the park, a one-mile run and a 5K that loop through town and are open to all ages.
This is a hometown-run, low-key fun way for families to start their holiday but is not intended to be timed professionally or provide a high-competition environment. ???? There will be no t-shirts this year. Prizes will be awarded to winners.
Cost is $5 per runner to register.
Strollers are welcome. Please no bikes, etc.
Any questions can be directed to Brenley Burton at
HuntsvilleFunRun@gmail.com
. Thanks!